AM Sångstudio sheet music database
A database for entering the sheet music owned by AM Sångstudio in Halmstad. It's possible to e.g. tag sheets in order to simplify searches. The page is only av­ailable to students at AM Sångstudio.
Admin users can, among other things, add, edit and remove posts and users, backup the data­base, and much more.
Only available to AM Sångstudio.
Built using PHP, MySQL, jQuery, HTML, CSS3
SULI BookList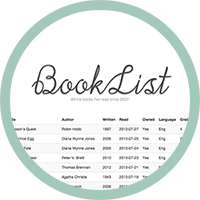 This page is simply a list where I enter all the books I read. There's a back-end GUI for adding, editing and removing posts. There is also an RSS-feed.
Built using PHP, MySQL, HTML, CSS
See it for yourself >>
Susanne Software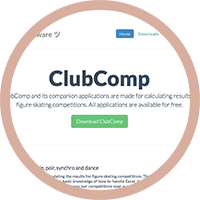 A basic website for ClubComp, a piece of soft­ware used at figure skating comp­etitions in Sweden (and despite the name I have no part in the dev­elopment of the soft­ware, just the website).
Built using HTML, CSS (Twitter Bootstrap)
See it for yourself >>